How to connect your CRM to HomePrezzo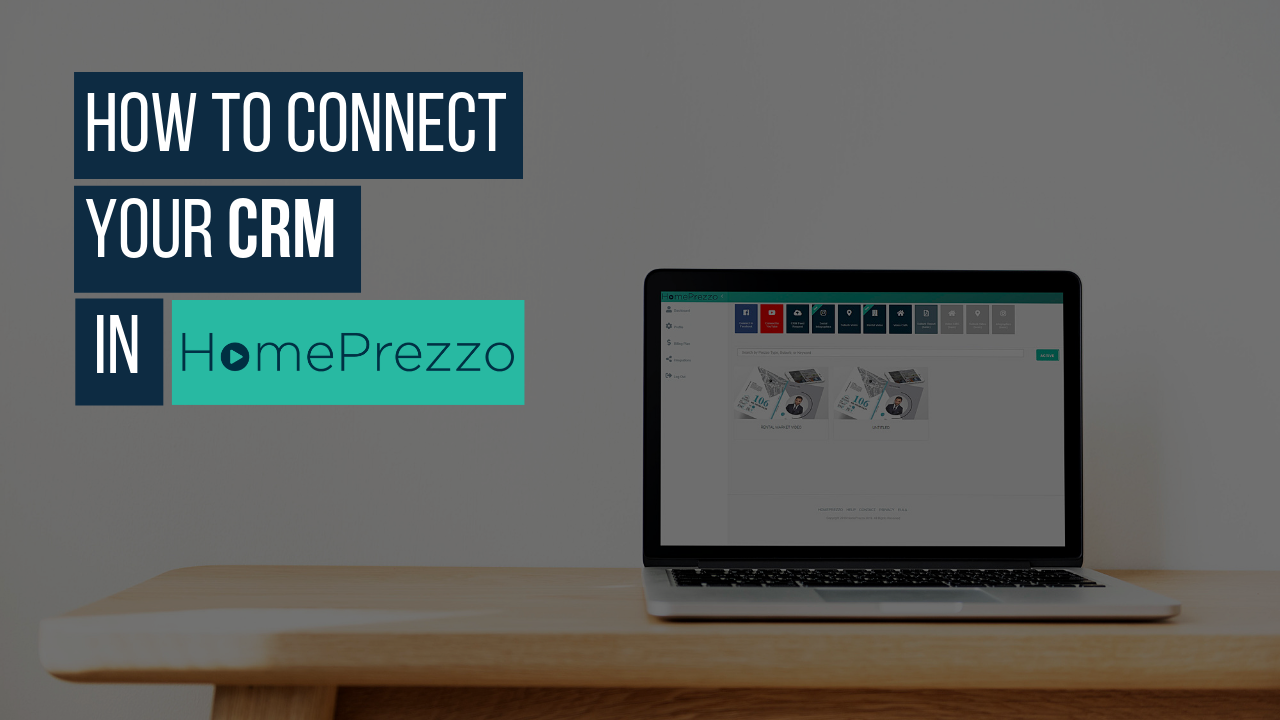 Got too many open tabs on your computer? Tired of moving between programs on your computer? Add your CRM to HomePrezzo and not only will we reduce the desktop clutter, but you'll be able to
Create property listing videos using your own photos

Insert automated updates and open for inspection times

Create our new Just Listed and Just Sold infographics coming out soon.
HomePrezzo is currently connected to the following CRMs.
MyDesktop

AgentBox

Locked On

Renet

Zenu

Box+Dice

Rex

iProperty

Vault

AgentPoint

Listonce

Eagle Software 

Avosoftware
This means you can use HomePrezzo in the application you use every day rather than needing to log in and out.
To connect, just click the CRM Feed Request button on your desktop. Setup usually takes 24 hours to complete.