6 Secrets of Good Content Marketing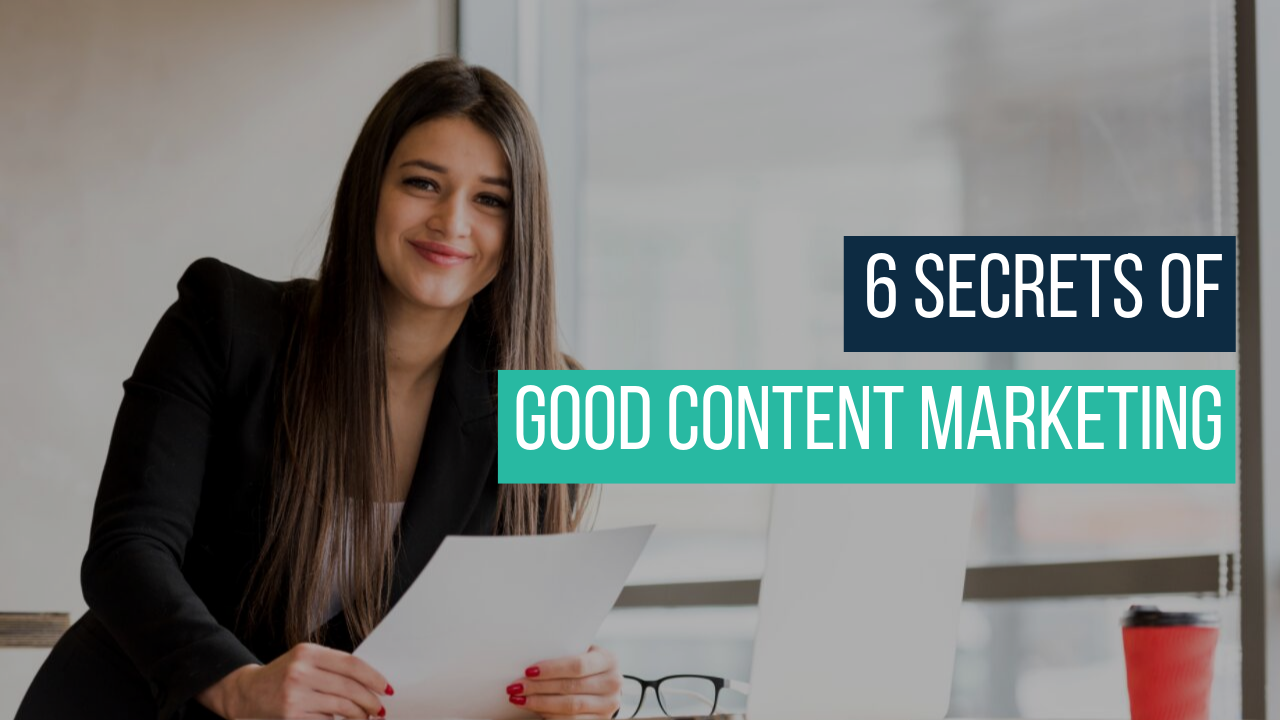 Be constant and consistent – that's the number one secret to great Content Marketing.
Regular communication with clients and prospects is a fundamental principle of modern-day marketing.
This underpins the success of attraction agents in real estate, who understand the benefits of sharing their expertise to build a reputation, both individually and for their businesses. They know property sellers and buyers are more sophisticated than ever before. 
Technology has dramatically altered the way we buy, sell, share information, and the speed with which we can transact. It has changed the way we see the world, the services and products that we buy, how we buy, and our expectations around service levels and trust. 
Content Marketing is designed to help you build that trust by providing you with a platform to share your expertise, advice and insights about the property market. Done consistently, it will help you will gain loyal and long term client relationships.
Becoming a great content marketer isn't difficult, so long as you have an engine behind you to constantly produce engaging, relevant content.
Here are six ways to approach Content Marketing:
Set goals for your content
Treat Content Marketing as any other part of your business. You need to set goals, measure success, and review as necessary. Some things to measure include:
How much website traffic are you currently getting? How does that change when you start posting regular content?

How much engagement are you getting on social media? How does that change when you post more regularly?

How many new leads do you get using existing marketing methods? How many new leads does posting content consistently deliver? 

What is the conversion rate on leads from your existing marketing methods?

What is the conversion rate on leads coming via content marketing channels?

How many past clients reengage with you when you share content?
Remember, a commitment to regular, consistent content is critical. No dial will swing wildly after only a few weeks. Content Marketing takes time and, much like your own business success, it builds and builds.
Focus on Customer Needs
Some call this the secret sauce of Content Marketing, but there's nothing secret about it. Deliver content that your clients and prospects will find useful and insightful and which helps them solve a problem. 
We're becoming increasingly dubious and distrustful of "let me sell your home" messages. A better approach is to post an article providing seven tips for a successful sale.
When you focus on the needs of your client, your own needs will be served along the way.
Integrate the Content Marketing into Your Social Media
This is a critical part of getting your message out there. Twitter, Facebook, Instagram and LinkedIn are great platforms for broadcasting your content. Each platform has a slightly different audience, so don't treat them the same way. But it only takes a tweak to hit the target audience. 
We recommend posting the content to your website in the first instance and then sharing those links via social media platforms. This will have the added benefit of driving traffic to your website.
Engage with Your Audience
Your content will gain traction with your clients and prospects. They will ask questions and seek advice on a myriad of property-related topics. Encourage this and make a commitment to respond personally, if you can. If you get involved with your audience, this will demonstrate not just your knowledge and expertise, but also that you care, and that's a commodity every client loves!
Use the questions that your clients ask you to direct future articles.
Track the right metrics
You should never be a slave to metrics, but using data to track the impact of your Content Marketing is always a good idea. It's up to you how much credence you put on the results, as opposed to your own instinct. Here are a few pointers:
Spend:

 Measure your spend and quantify the hard return. Assess where your return on investment is coming from.

Awareness:

 Focus on the increase in web traffic and social media channels. Does your audience really know about you and your agency? Consider holding a quick survey to find out.

Sharing:

 Gauge how many times and through which channels your content is being shared by your audience. This is a great multiplier that enhances the impact of your strategy.

Leads:

 Measure the number of enquiries coming into the office against the baseline you began with.

Sales:

 Arguably the most important measure, but if that's not moving and the other metrics have all gone up, then ask what's really happening and why you're not closing more deals.

Responsibility:

More generally, if you're not getting the desired results from Content Marketing, it is often because of a lack of commitment or consistency in the execution. If you can't maintain the workload yourself, ask a colleague to take responsibility or look to an outsourcing solution.
Tools to track your metrics
There are many social media tools to help you manage your social media and content marketing initiatives. Each one measures your activity. Tools to consider include: Hootsuite, Buffer, Hubspot, Coschedule, Zapier, Social Sprout, Smarterqueue and Infusionsoft. This will let you schedule posts in advance across a myriad of social media platforms meaning you can block time out to manage your content, rather than being a slave to social media.